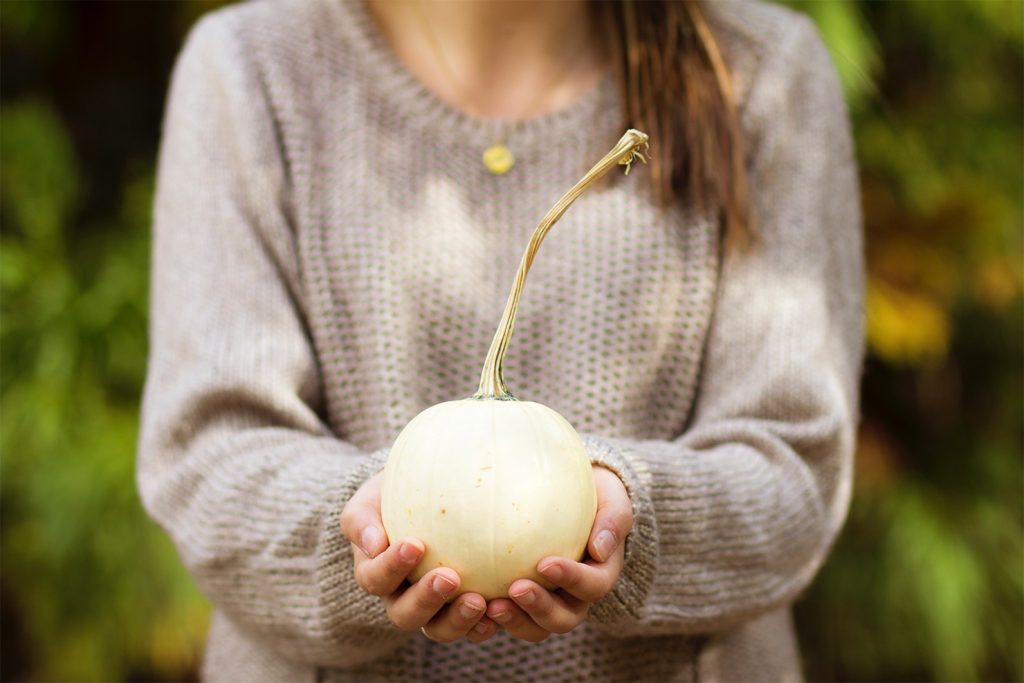 We are well into apple season and if you're like me, you've gone apple picking and your house is loaded with farm-fresh apples! And if you're like me, you're looking to bake something a little more unique than an apple pie.
I am here to guarantee you that this simple dish will blow away your friends and family. The apples are tender, full of pumpkin spice flavor, caramelized, and exceptionally comforting. Essentially, you're baking a tray full of fall!
Needless to say, this dish is delicious. If you need another reason to make these baked apples, know that you're nourishing your body with tons of nutrients! Apples are jam-packed with fiber – one medium sized apple has 4 grams of fiber. Fiber is crucial to manage blood sugar levels and promote colon health. Apples also have some vitamin C, potassium, and various antioxidants.
Having a bowl of these pumpkin spice baked apples is a great way to sneak in some extra nutrition at dessert time!
Ingredients
7 medium-large apples
¼ cup pumpkin puree
2 Tbsp lemon juice
1 Tbsp coconut oil
2/3 cup brown sugar
2 tsp pumpkin spice seasoning
3 Tbsp cornstarch
3 Tbsp fresh apple cider
¼ tsp sea salt
Instructions
Preheat oven to 350 degrees F.
Peel and core apples. Slice them into quarters. Slice the quarters into thin, long slices.
Add the apples to a 9×13 baking dish.
In a separate bowl, mix together the pumpkin puree, lemon juice, coconut oil, brown sugar, pumpkin spice, cornstarch, apple cider, and sea salt. Pour this mixture over the apples. Toss until the apples are thoroughly coated with the mixture.
Loosely cover the baking dish with tin foil and bake for 45 minutes. Remove the foil and continue baking until the apples are soft – about 15 minutes.
Pro tip: when you're choosing your apples for this recipe, be sure to choose a mixture of tart and sweet apples. I like to use a mixture of honeycrisp apples (my favorite!) and cortland apples.