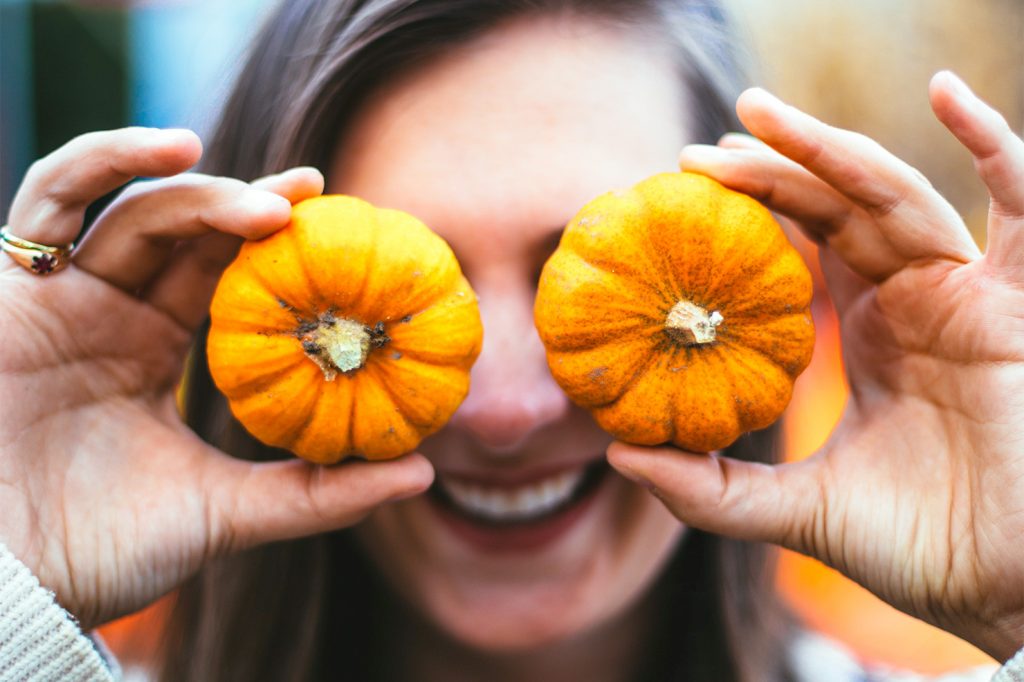 Pumpkin is extremely versatile, delicious, and nutrient dense. As far as micronutrients go, it's a very impressive squash!
Pumpkin Nutrition
One cup of pumpkin purée has 1634% vitamin A, 44% vitamin K, 29% copper, 20% manganese, and 20% vitamin B5. It's also really low in calories with only 83 calories per cup. That same cup of pumpkin purée has a whopping 7 grams of fiber and 3 grams of protein.
Vitamin A is an extremely important micronutrient that has a ton of jobs in the body. For example, It protects your eyes from night blindness and aging, supports a strong immune system, nourishes strong bones, and helps support healthy growth and reproduction. Just to name a few. At 1634% vitamin A in one cup of pumpkin purée, you really can't go wrong.
Vitamin K is another essential micronutrient with tons of biological responsibilities. Notably, Vitamin K supports bone and heart health. Did you know that your blood wouldn't clot without vitamin K? There are two main types of: Vitamin K1 and Vitamin K2. Vitamin K1 is mostly found in vegetables, while you can find vitamin K2 in fermented dairy products. Vitamin K2 is also produced by the bacteria in our guts! If you squeeze in a cup of pumpkin purée throughout the day, you'll get in nearly half of your body's daily requirement of vitamin K!
Fiber plays a crucial role in supporting digestion and preventing the development of chronic diseases. There are two general categories of fiber: soluble and insoluble. Soluble fiber dissolves in water and can feed the "good" bacteria in your gut. Insoluble fiber doesn't dissolve in water. Pumpkin is great for your gut because it is especially rich in soluble fiber!
Pumpkin Pasta Sauce
This pumpkin pasta sauce recipe is a staple in my house once the temperature takes a dive. It's warm, flavorful, creamy, and comforting with absolutely no guilt because it's packed with nutrition!
It's especially perfect if you're planning on going pumpkin picking this season and are looking to experiment in the kitchen with the insides of your carved pumpkin!
Ingredients:
1 tablespoon coconut oil
1 chopped yellow onion
2 cloves minced garlic
1 cup tomato purée
1 cup pumpkin purée
1/4 cup water (plus more if you prefer a thinner sauce)
1 tsp sea salt
½ tsp fresh black pepper
1/2 tsp ground cinnamon
1 tbsp maple syrup
½ – ⅔ cup full-fat, unsweetened coconut milk
1-2 teaspoons fresh minced sage (substitute 1 tbsp dry sage if needed)
Optional toppings: additional minced sage and roasted, salted pumpkin seeds
Instructions:
Pour the olive oil into a large pot over medium heat. Sauté the onion for about 10 minutes, or until soft.
Add in the minced garlic and saute for about 1 minute. Stir frequently to avoid burning the garlic!
Add in the tomato purée, pumpkin purée, water, sea salt, black pepper cinnamon, and maple syrup.
Bring the sauce to a boil. Once boiling, lower the heat and stir in the coconut milk. Add sage.
Adjust the seasoning to your taste. Serve over pasta. Top off with some extra sage and some roasted, salted pumpkin seeds if you have them! They add great texture and flavor to this pasta dish.