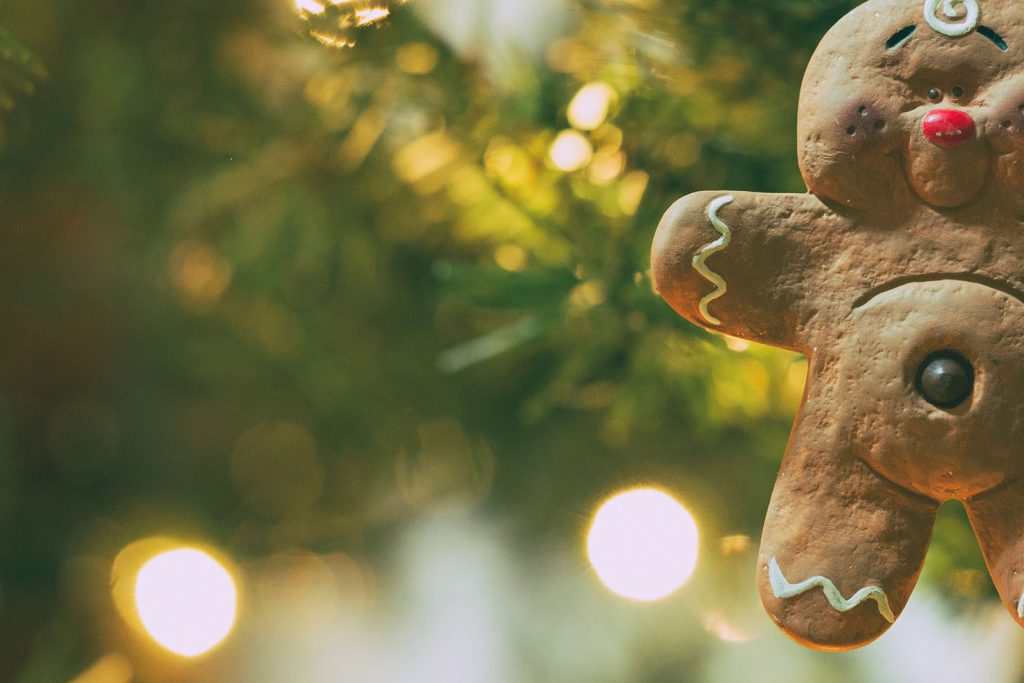 It's almost Christmas so you're probably surrounded by gingerbread everything! Use this no-bake gingerbread recipe to round out those Christmas cookies you had at your family's holiday party.
Benefits of Blackstrap Molasses
Blackstrap molasses is a nutrient powerhouse! It's particularly rich in minerals. Blackstrap molasses provides a wide variety of minerals in substantial amounts. Just two tablespoons of blackstrap molasses has 55% Daily Value (DV) of manganese, 50% DV of magnesium, 43% DV of copper, 40% DV calcium, 25% DV potassium, 10% DV of selenium, and 8% DV of iron.
Incorporating blackstrap molasses into your diet on a regular basis is a great way to support bone health. Most people know that calcium makes your bones strong and dense. All of that being said, it's not quite as well known that magnesium plays a huge part in this as well. In fact, getting enough magnesium is essential for absorbing and metabolizing calcium. It's also used to activate vitamin D.
No-Bake Gingerbread Bites
I can't think of a better way to satisfy your sweet tooth during the holiday season. These gingerbread bites are especially delicious when accompanied by a warm cup of chai tea.
Yields 16 gingerbread bites
Ingredients
1¼ cup pitted medjool dates, packed
½ almond meal
1 cup rolled oats
2 tbsp blackstrap molasses
1 tbsp + 1 tsp cinnamon, separated
1 tsp ginger
¼ tsp nutmeg
¼ tsp cloves
¼ tsp vanilla
2 tbsp sugar
Instructions
In a food processor, blend the dates until a ball forms.
Add the remaining ingredients, except the 1 tsp of cinnamon and 2 tbsp of sugar. Process until you have a uniform dough.
Scoop out a heaping tbsp of dough and roll into a ball. Pro tip: Wet your hands in between balls to keep your hands relatively clean.
In a separate bowl, mix 2 tbsp of sugar with 1 tsp of cinnamon until well combined. Roll balls in mixture. Store in a closed container for up to 3 days at room temperature, a week in the refrigerator, or a month in the freezer.