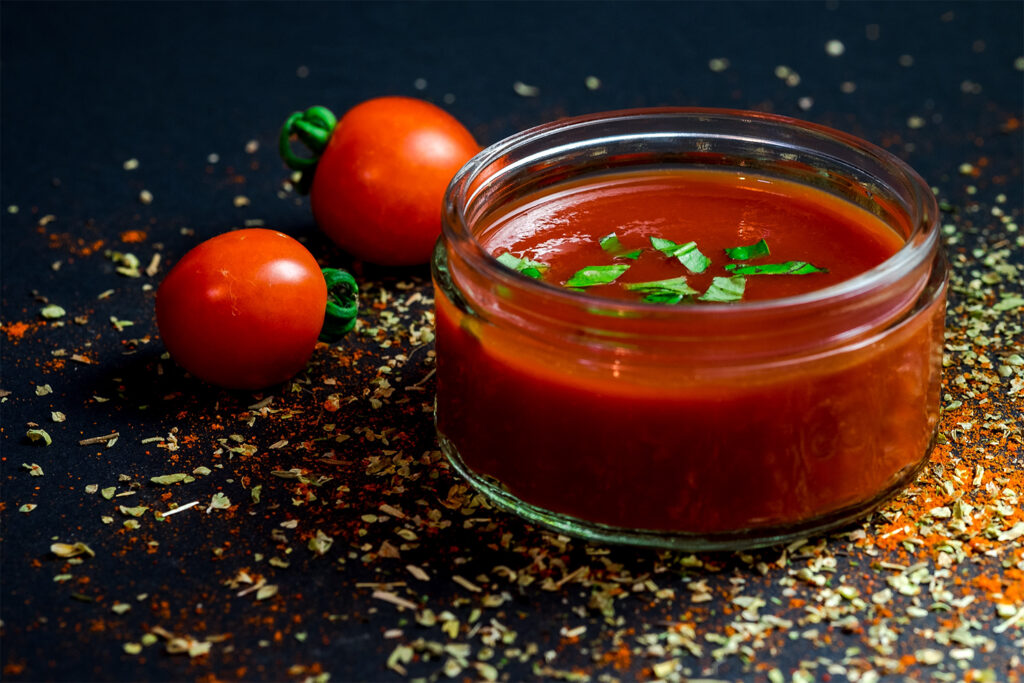 Tomatoes are a nutrient powerhouse. Just one large tomato has only 33 calories, 1.6g protein, 7g carbs, 2.2g fiber, 0.5g fat, 65% vitamin A, 33% vitamin C, 17% potassium, 16% vitamin K, 12% copper, and 11% vitamin B6. That's a whole lot of nutrients for almost no calories!
The vitamin A found in tomatoes is actually considered a provitamin A carotenoid – in other words, the body converts the carotenoid into Vitamin A. Vitamin A is known to boost immune function and support eye health and vision.
Vitamin C has antioxidant properties, plays a role in your body's ability to synthesize collagen, and boosts your immune system
Potassium is an electrolyte that's important for having healthy blood pressure, maintaining normal water levels, and supporting muscle contractions – just to name a few.
Most US diets don't contain enough vitamin K, which plays an essential role in blood clotting and bone metabolism.
Phytonutrients: Lycopene
Phytonutrients are natural components of plants with powerful health effects. Phytonutrients come in all different colors – red, orange, yellow, green, blue, purple, white, and tan. Lycopene, a red-colored phytonutrient found in tomatoes, is known to be anti-cancer and reduce the risk of heart attacks. Believe it or not, gently cooking your tomatoes actually increases its bioavailability. In other words – your body can use more of the lycopene it gets from cooked tomatoes than it can from raw tomatoes.
Lycopene falls under the category of carotenoids – a class of compounds with antioxidant properties. Carotenoids are fat-soluble compounds, meaning they are best absorbed by the body when eaten with fat. So if you incorporate healthy fats while enjoying tomatoes, you'll enhance your body's absorption even further. Long story short, by cooking your tomatoes in healthy fats, you'll be optimizing your body's absorption.
RECIPE: Summer Grilled Corn & Tomato Salad
This Summer Grilled Corn & Tomato Salad is a guaranteed crowd pleaser at any summer cookout!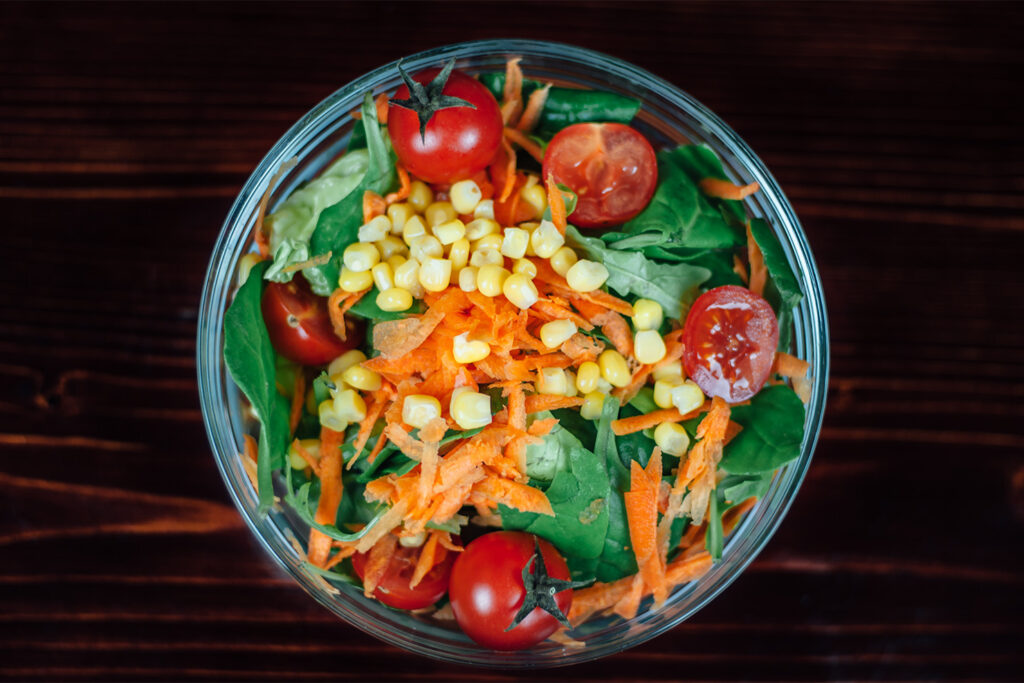 Ingredients:
(2) 15 oz. cans black beans, rinsed and drained
3 ears of corn, grilled and kernels removed
2-3 garlic cloves, minced
2-3 tbsp. shallots, minced
½ cup extra virgin olive oil
1 fresh lime, zested
1 fresh lime, juiced
Sea salt and black pepper, to taste
1/2 cup fresh cilantro, chopped
2 avocados, chopped
Instructions:
In a large mixing bowl, combine all ingredients (except for avocados and cilantro) and mix until all ingredients are evenly incorporated.
Cover and chill in the refrigerator for at least 3 hours – or overnight.
Just before serving, carefully mix in the chopped avocados and cilantro. Be careful not to smash the avocado chunks! Serve at room temperature.