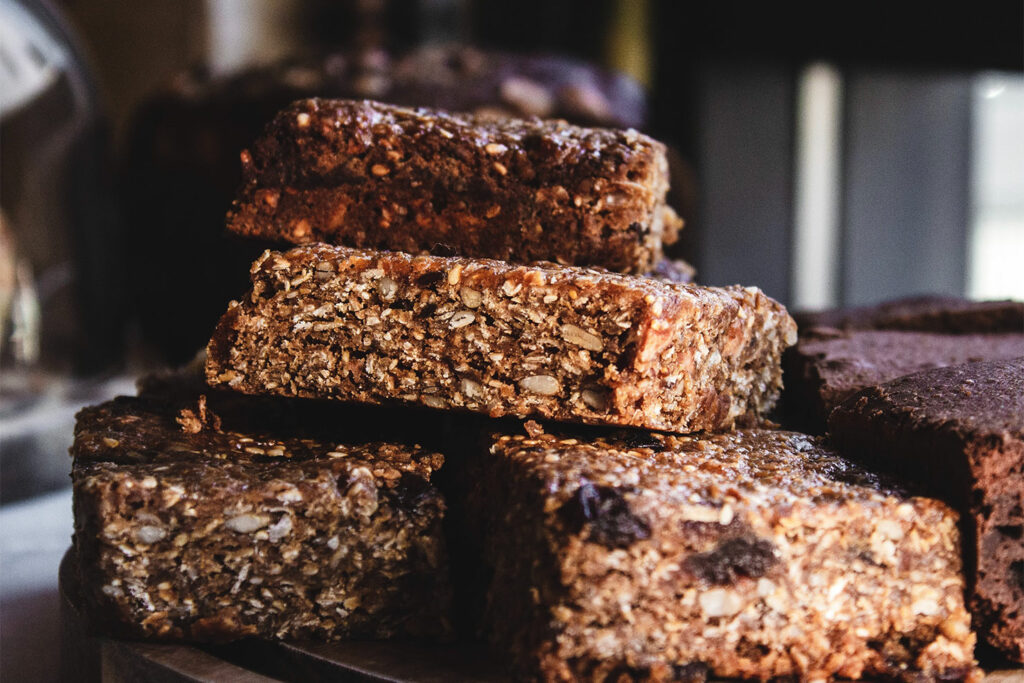 What are simple carbohydrates?
Simple carbohydrates can be defined as simple sugars that are quickly digested, and provide our bodies with quick bursts of energy. Simple sugars can be found naturally in fruits, milk products as well as in processed foods (i.e. cakes, cookies, muffins). The body digests simple sugars very quickly, which is why the body is provided with an immediate burst of energy. While simple carbohydrates provide calories, they often times lack vitamins, minerals, fiber, and increase the risk for additional weight gain. When considering the simple sugars found in fruits and milk products, these sugars are naturally occurring, and also come with other vitamins and minerals our bodies need.
What are complex carbohydrates?
Complex carbohydrates act the opposite of simple carbohydrates, where they are digested more slowly, and glucose is released into the bloodstream at a steadier rate. When identifying complex carbohydrates, it is important to make sure the grain has not been processed. Processed or refined grains lack several nutrients and fiber, due to layers of the grain being removed. Consuming whole grains instead of refined grains helps our body feel full longer and provides the body with a variety of nutrients, such as B vitamins. When reading the ingredient list on a product, look for "Whole Grain" or "Whole Wheat". If the ingredient list states "Enriched" or "White Whole Wheat", the product is not 100% whole grain.
Why does our body need carbohydrates?
Our bodies utilize carbohydrates as its main source of energy. When you consume carbohydrates, your body turns the carbohydrates into simple sugars, which are then absorbed by the bloodstream. Once absorbed into the bloodstream, insulin is released by the pancreas. Insulin is key in order for the sugar to be moved from the bloodstream into the cells. Once insulin delivers the sugar into the cells, the sugar can then be utilized as energy.
How much is too little or too much?
Your total daily consumption of calories should be 45-65% from carbohydrates, half of which should be from whole grains. For example, for an individual following a 2,000 calorie diet, they are recommended to consume between 225-325g of carbohydrates. For an individual who is diabetic, it is important to keep tract of carbohydrate servings due to insulin resistance. Often times carbohydrates are seen as the bad guy, but not all carbohydrates fit this description. Fruits, vegetables, nuts, whole grains, nuts/seeds, and legumes are healthy options that will supply your body with the nutrients it needs to properly function.
Healthy Recipe Idea: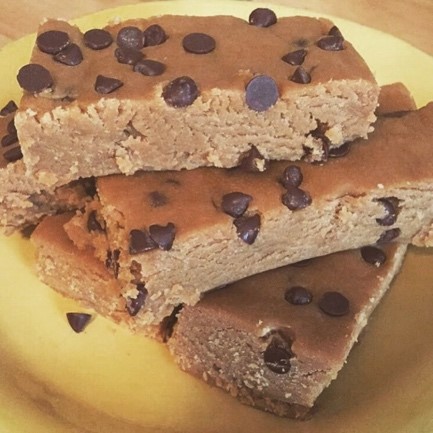 Homemade Nut Butter Protein Bars
½ c Natural nut butter
1 c Oat flour
½ c Quinoa flour
1/3 c Honey
¼ c Almond milk, or milk of choice
1 tsp Vanilla extract
*Desired amount of mini chocolate chips
Combine all ingredients and blend together in a food processor.
Hand mix in chocolate chips.
Press into baking dish and refrigerate for 30 minutes.
Slice bars into desired size and store in fridge. Enjoy!
Resource:
https://www.heart.org/en/healthy-living/healthy-eating/eat-smart/nutrition-basics/carbohydrates