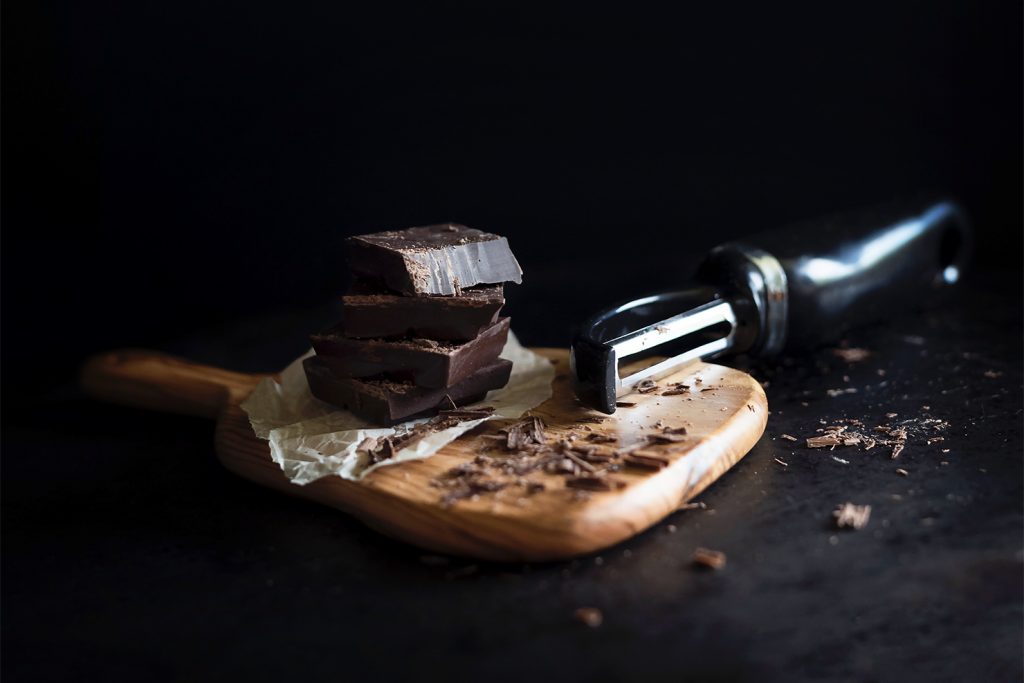 Tips for choosing the best dark chocolate and getting the most health benefits.
Watch the cocoa percentage. The percentage can vary from 60% and higher. The higher the cocoa content the better the health benefits. If you are looking to get a higher value of flavonoids from chocolate choose dark chocolate with the highest cocoa percent.
Watch for hidden ingredients. Dark chocolate is naturally bitter and has a lot of added sugar in it. For the best health benefits choose minimally added sugar and avoid oils and artificial flavorings.
Avoid dark chocolate that has been alkali processed. Processing with alkali (dutching) can lower the beneficial health benefits.
Don't eat chocolate with milk. Milk can bind to the antioxidants from dark chocolate, skip the milk to get the most benefits.