Organic produce is growing in popularity and has been for quite some time. In an attempt to reduce pesticide exposure, people are now buying organic produce than ever before.
What are pesticides?
Most people know pesticides are a bad thing that they should avoid, but not everyone knows exactly what pesticides are. The World Health Organization (WHO) defines them as chemicals used in agriculture to protect crops against insects, fungi, weeds and other pests. Not all pesticides are the same – there are a number of different of types of pesticides that target different types of pests. For example, herbicides target weeds, fungicides target fungal rot, insecticides target insects, and rodenticides target rodents.
Pesticides are found in more than just fresh produce! You can find pesticides in a lot of commercially manufactured food products like cereals and granola. The WHO, in addition to a variety of other scientists, have linked glyphosate, the main ingredient in the popular weed killer Roundup, to a wide variety of adverse health effects, including and especially cancer.
Health Effects of Pesticide Exposure
Pesticides can really do a number on your health. Over-exposure to pesticides can facilitate the development of things like cancer, respiratory and nervous system issues, and a weakened immune system. It can even lead to an increased risk of developing ADHD in children.
Despite an increased awareness of the dangers of pesticides, a lot of consumers still don't realize that even conventionally grown produce have pesticide residues on them – even after you've cleaned and peeled it. The USDA reports that just under 70% of conventionally grown produce is contaminated with pesticides.
The USDA runs tests to identify the different types and amounts of pesticides found in conventionally grown produce and then the EWG analyzes the results. Last year (2018) the EWG looked at the below 6 measures in their analysis and then ranked each food based on its individual test results
Percent of samples tested with detectable pesticides
Percent of samples with two or more detectable pesticides
Average number of pesticides found on a single sample
Average amount of pesticides found, measured in parts per million
Maximum number of pesticides found on a single sample
Total number of pesticides found on the crop
What should you prioritize buying organic?The EWG takes the results of their annual analysis and creates a "Shopper's Guide to Pesticides in Produce" that includes the infamous "Dirty Dozen" and "Clean Fifteen" lists. I'll leave a copy of both lists below for your reference! Just note that these lists are from 2018 as the EWG hasn't published the 2019 guide yet.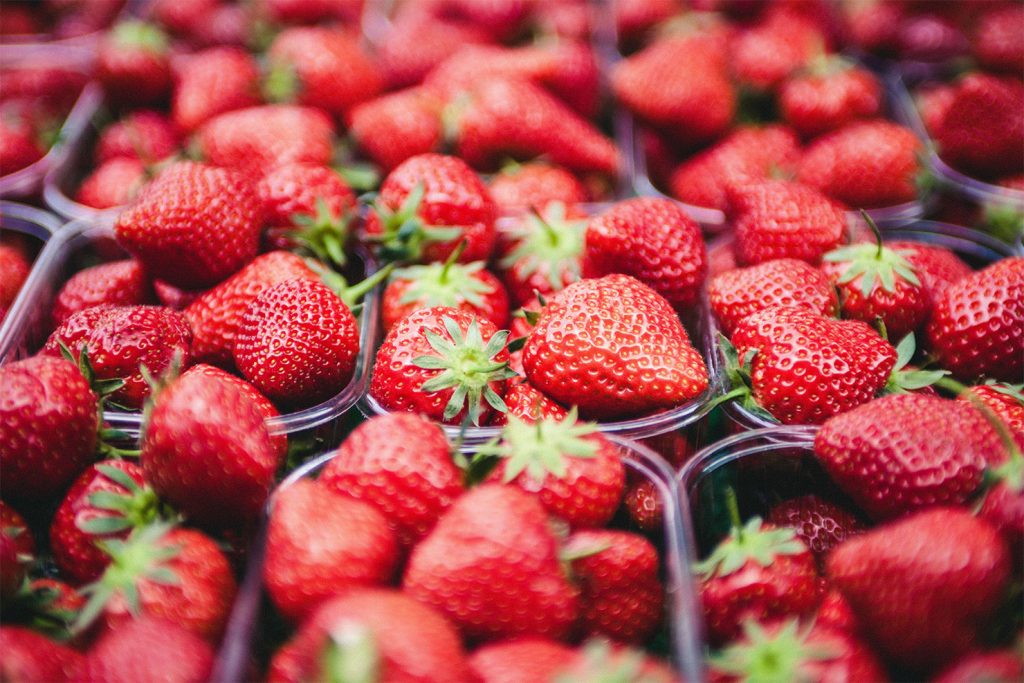 The "Dirty Dozen" is a list of conventionally grown produce compiled by the EWG with the highest levels of pesticide residues.
Strawberries
Spinach
Nectarines
Apples
Grapes
Peaches
Cherries
Pears
Tomatoes
Celery
Potatoes
Sweet Bell Peppers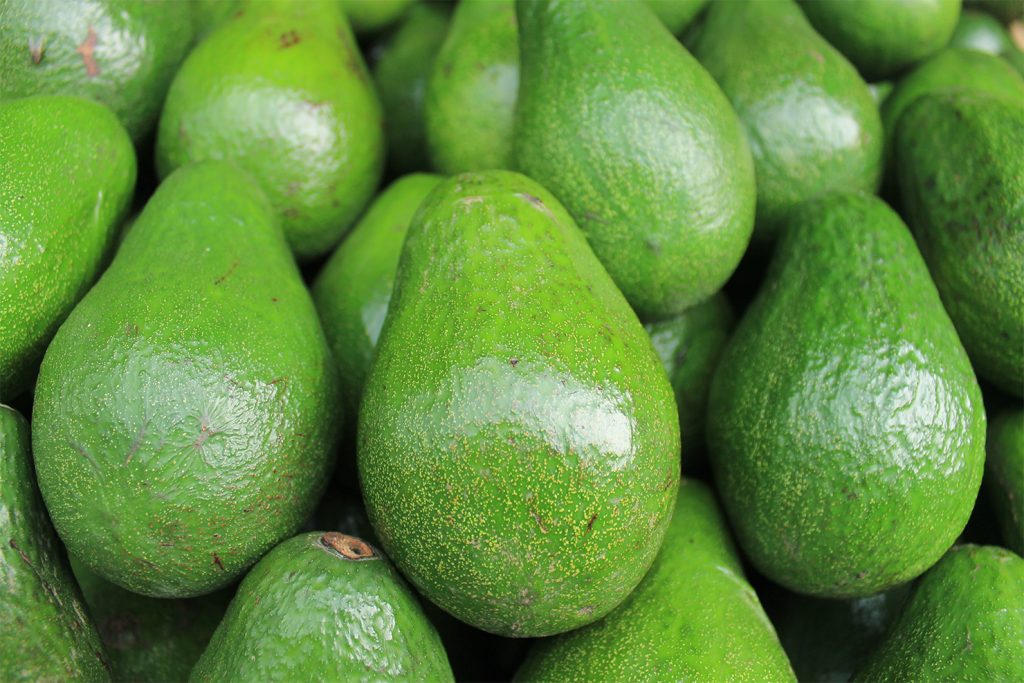 The "Clean Fifteen" is a list of conventionally grown produce compiled by the EWG that has the lowest levels of pesticide residues.
Avocados
Sweet Corn
Pineapples
Cabbages
Onions
Sweet Peas Frozen
Papayas
Asparagus
Mangoes
Eggplants
Honeydew
Kiwis
Cantaloupes
Cauliflower
Broccoli
Washing Produce: Tips & Tricks
Is buying organic produce not in the cards for you right now? Don't fret too much! There are are other things you can do to minimize your exposure to pesticides. Granted, with any method of washing produce, you won't be able to remove 100% of the the pesticides, but if you do it correctly, you'll be able to remove a good chunk of them!
Lucky for us, the National Pesticide Information Center has a number of great tips and tricks to help you wash your produce! First of all, they recommend that you wash all fruits and vegetables – even if you don't plan to eat the skin. Start by holding the produce under flowing water in a strainer to remove more pesticide. This is more effective than "dunking" the produce in water. The FDA suggests using only water to wash your fruits and veggies. No need to use soap, detergent, or commercial produce wash! You'll want to scrub firm produce (like potatoes) with a clean brush to help get more of the residues off. Rub softer produce (like grapes) with clean hands while holding them under running water. When cleaning especially fragile produce (like berries) you'll want to place them in a strainer and gently toss them around while gently spraying lightly with water. Other tips they mention include ditching the outer leaves of leafy produce (like lettuce) and peeling produce that can be peeled (like peaches) to remove as many residues as possible.
What's the bottom line?
Don't let pesticides keep you up at night. And definitely don't over-complicate this! Simply prioritize buying the "dirty dozen" organically grown whenever you can and remove pesticides by washing when you can't afford organic produce or it isn't available. Don't let a fear of pesticides make you miss out on the powerful benefits of fresh fruits and veggies!
There's an overwhelming amount of evidence that supports the consumption of fresh fruits and veggies. Yes, there's also evidence that supports the negative benefits of dietary pesticide exposure, but not enough to keep you from eating produce if you can't buy it organically grown.