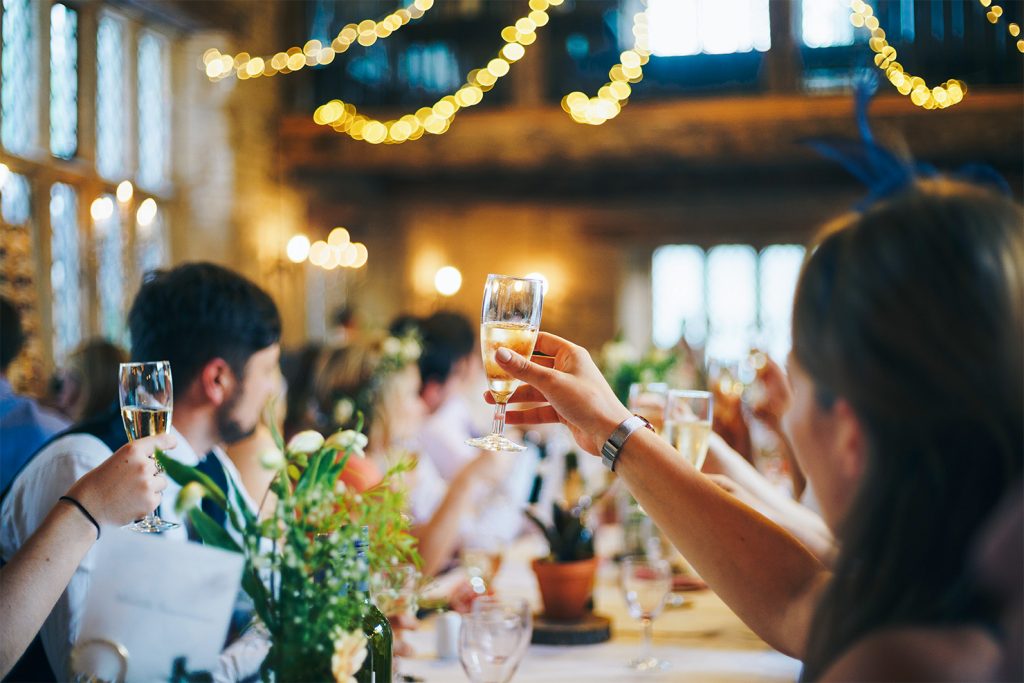 There are endless opportunities to slip up around the holidays and gain a few pounds. The office holiday party, family gatherings, and get-togethers with friends are all one more step down a slippery slope if you head into the holiday months unprepared.
It's exceptionally easy to get overwhelmed by food choices in the holiday season. That being said, you aren't doomed! Here are some simple simple swaps you can keep in your back pocket to ensure you don't abandon your health goals this holiday season.
Choose Your Alcohol Carefully
There's no reason you can't have a drink or two at the holiday party without throwing off your goals entirely. Simply opt for alcohol that is lower in calories and added sugar. For example, if your go-to drink is a rum and Coke, swap it out for a mojito! This goes for any sugary mixer. Choose seltzer over sugary mixers whenever you can to remove the added sugar and extra calories. Another good trick is to alternate your alcoholic drinks with water. This will help you stay full and hydrated!
Beware of Dips
There can be tons of hidden calories and grams of fat in the dip bowl! Try to choose a salsa-styled dip over a creamy dip when possible. If you're making the dip, you can try to swap out sour cream or mayo with greek yogurt or avocado! The texture is the same and the taste is still great. Another great alternative to creamy dips is hummus! Very similar texture but much more nutritious. When you're choosing what to eat with your dip, go for raw veggies instead of chips! Or alternate if that's more your style.
Skip the Eggnog
This is something you might want to skip entirely. 1 cup of eggnog has 223 calories, 11 grams of fat, and 20 grams of sugar. Yikes! If this is a holiday favorite of yours, save it for a special occasion so that you're not overdoing it all season. Plus there are tons of plant-based eggnog alternatives that are much less lower in calories, added sugar, and saturated fat.
Choose Pumpkin Over Pecan Pie
When dessert comes out, sometimes it's hard to choose what you want! Pecan pie, pumpkin pie, apple pie, chocolate chip cookies… the list seems endless! You don't have to say no to dessert entirely. Simply choose a lower calorie option! For example, if you're presented with a pecan and pumpkin pie, go for a small slice of pumpkin pie!
Choose Dark Chocolate
When you're baking for your friends and family choose dark chocolate over white or milk chocolate. Unfortunately, dark chocolate has the most cocoa which means it has the most health benefits! High-quality dark chocolate is full of fiber and minerals like iron, magnesium, copper, and manganese. Plus cocoa and dark chocolate are loaded with powerful antioxidants!